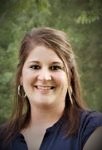 A letter from the Vice Principal
It is with great excitement that I am writing this letter of introduction to you as the Assistant Principal of Jasper Middle School. I am honored to be in this position, and looking forward to assisting Mrs. McEntyre in making this a great school year! I have been employed with Marion County Schools for 9 years as a middle school and English as a Second Language teacher.
I am devoted to promoting a positive learning environment for students at Jasper Middle and eager to collaborate with all stakeholders to ensure students success is our main focus. In a collaborative effort, I am confident that we will continue to provide our students an enriching and rigorous school experience.
A little about me, I grew up in Jasper, TN. attended Jasper Middle School and currently reside in Kimball, TN with my husband of 14 years, Doug. We have two amazing children: my daughter Emma Grace is 13 and my son Easton is six years old. In my free time you will find me at the softball or baseball fields cheering them on!
I can't wait to meet each and every one of you in person. Feel free to stop in and say hello, as my door is always open. If there is anything I can assist you with, please let me know.
Yours,
Amanda Crisp